Pine Brook Roofing, Siding & Gutter Services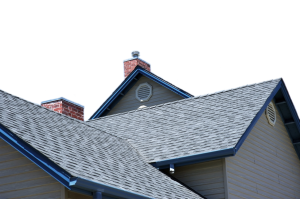 When you need exterior repairs or want to do some remodeling, you want an experienced contractor to do the work. The company you choose needs to know the local building codes and ensure any homeowner's association rules are adhered to.
At Feher Home Solutions, you'll have our 50 years of expertise at your fingertips. We will take care of all the permitting and inspections, making sure the work is done right the first time. Whether you need to replace windows, fix a little of your siding, or need a whole new roof, our roofing contractor can handle it for you. We are your Pine Brook Roofer.
Our New Jersey roofing contractors provide exceptional exterior improvement services to Pine Brook. We know that there are time and budget limitations, which is why every job is properly supervised and managed.
Roof Installations
Roof Repairs
Roof Replacements
Flat Roofing
Copper Roofing
Asphalt Roofing
Roof Maintenance
Professional Roof Inspections
Roofing Repair & Installation in Pine Brook
Your roof stands between you and the damage weather conditions can do to your belongings and family. You have made quite an investment in your home. If the roof is damaged, more damage can occur due to leaks. It only makes sense to be sure that the roof in the best condition possible when so much can be at stake.
All types of leaks
Missing insulation and poor ventilation
Missing flashing
Sagging roofs
Repair mistakes by other contractors
Gutter Repairs & Gutter Guards in Pine Brook
Over time, a rain gutter will age and get loose or clogged up. When there are loose connections or clogs, rain water won't route away properly. Before you know it, the joints get damaged and the system starts falling apart more.
Our exterior improvement team can repair your gutters or replace them if it's time. We can also install gutter guards. This keeps you from having to clean them all the time.
Recent Articles
Hiring a Sussex County Roofer

There are about as many roofing contractors to choose from as there are doctors, and I suggest you take the same care in choosing your Sussex County roofing contractor as you would your doctor. While it's clear that you are going to want a roofing contractor that employees capable installers, and it's clear you will...

Read More
Roof Repairs – How to Avoid Them & When to Get Them

By now, most New Jersey homeowners realize how important it is to take proper care of their rooftop. Your home is your biggest and most vital investment. Your roofing is what helps keep your home protected from the elements, including the people and property inside. Making it a point to get your repairs addressed in...

Read More
If you need roofing, siding, or gutter service in Pine Brook, NJ, please call us at 973-335-6377 to speak to a Customer Service Representative or fill out our online request form.