Your Experienced Roofing Experts in Pleasant Valley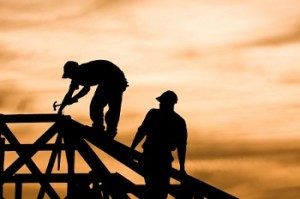 The team at Feher Home Solutions has built a reputation as Pleasant Valley's premier roofing contractor company. We are uniquely qualified to handle all types of roofing, siding, and gutter work for residential properties. Our expertise includes standard shingle roofing, slate roofing, cedar shake, tile, and modern metal roofing. We do brand new installations and full Pleasant Valley roof replacement. We can also repair your roof and provide comprehensive maintenance in order to get your roof back in excellent condition.
Premier Residential Roofing
Nothing tops off a beautiful Pleasant Valley home quite like a brand new attractive roof. With all the features and options available today, you can get a roof that perfectly accents your entire home exterior. We work closely with each of our clients from the design phase all the way to delivery of all products and installation and finishing. Whether you have a simple roof design or a complex multi-level model that requires additional planning we can build the perfect roof for your home.
Dependable Roof Repair
If your roof has recently suffered from storm damage or it's old and worn out and you need roof repair, then contact us today and let us restore it back to new. In addition to our distinguished installation service we also provide complete roof restoration. Call us today and let us perform a point by point by inspection of your roof. We'll assess the framework, shingles, boards, and all other components. Then we'll go to work in order to repair the damaged areas. We can also provide full roof replacement.
A Wide Range Of Services For Your Pleasant Valley Home
In addition to Roofing We also offer a wide range of other premier services which are design to both protect and enhance your home exterior.
Exterior Waterproofing – Over time can rain and moisture can invade your home and compromise the integrity of your house's structure. We can assess your home and identify critical areas for water invasion. We then provide practical solutions for waterproofing your home and sealing it from the outside.
Gutters – Today's modern gutters offer great protection for your home as well as numerous features. We can remove the old worn out gutters and replace them with durable long-lasting gutters in order to keep rainwater away from the base of your property.
Gutter Protection – Protect your gutters with gutter guards. Gutter guards keep branches, leaves, and other debris from collecting inside the gutter. This allows water to drain freely when it rains.
Siding – Siding is still the most popular home protection product on the market today. We can custom install brand new siding which is durable, weather-resistant, and improves the look of your home exterior.
Recent Articles
Roof Repairs – How to Avoid Them & When to Get Them

By now, most New Jersey homeowners realize how important it is to take proper care of their rooftop. Your home is your biggest and most vital investment. Your roofing is what helps keep your home protected from the elements, including the people and property inside. Making it a point to get your repairs addressed in...

Read More
Hiring a Sussex County Roofer

There are about as many roofing contractors to choose from as there are doctors, and I suggest you take the same care in choosing your Sussex County roofing contractor as you would your doctor. While it's clear that you are going to want a roofing contractor that employees capable installers, and it's clear you will...

Read More
If you are looking for a Pleasant Valley roofing contractor in any of the service areas above, please call us at 973-335-6377 to speak to a Customer Service Representative or fill out our online request form.