Pompton Plains, NJ Roof Repairs, Siding, & More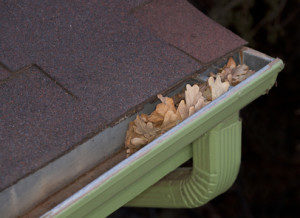 Your Pompton Plains roof is the first thing to be damaged by the elements of nature. Your siding is equally vulnerable to sun damage, storms, and impacts.
Since your roof and siding are so vital in protecting everything underneath, it's important to keep them in good repair. Home maintenance is just a part of home ownership, so if your exterior needs repair, call our New Jersey roofing contractors at Feher Home Solutions. We are your Pompton Plains Roofer.
We can help you limit and prevent possible damage to your roofing by installing a quality, durable roofing system. If it's time for a roof replacement, you'll want to look into more durable materials rather than go with the old standard. You'll enjoy more energy efficiency and you won't be replacing and repairing the roof so often.
Our New Jersey weather can bring in some serious weather and plenty of snow, especially during winter months. So be sure to prepare your home and make improvements where needed to prevent as much potential damage as possible.
Roofing Services
Siding Installations
Exterior Remodeling
Exterior Waterproofing
Roof Repair Services in Pompton Plains
Even if you have done everything you can to prevent damage to your roof, there can always be problems that cause the roof problems. At some point, you'll need roof repairs and eventually a replacement.
Having your roof inspected every ten or so years is important. After storms, you always want to have the roof inspected when there are roof damages in the area. If you notice your neighbors getting repairs or a roof replacement, give us a call because it's important to have a pro check out your roof. You would be surprised at how much damage a seemingly insignificant leak can cause.
Remember, even though you cannot see the damage yourself, it can be there. For instance, you may not notice the shingles cracking due to hail damage. Stains can be a sign of trouble too. We will inspect your roof and let you know what needs to be done.
As New Jersey roofing specialists, we will accomplish your repairs as quickly as possible. We also do quick work when you need a roof replacement. We are professionals who have been in the exterior remodeling industry since 1963, so you can trust our integrity, workmanship, and products to be of the highest quality.
Recent Articles
The Importance of New Jersey Vinyl Siding

New Jersey vinyl siding is to a house as skin is to the human body. Siding protects the house against the elements and pests. It helps prevent moisture penetration and the growth of biological contaminants such as mold, dust mites and bacteria. These 3 types of biological contaminants have been known to cause allergic, respiratory, and...

Read More
3 Important Fall Roofing Maintenance Tips

Now that fall is finally here, many homeowners are taking the opportunity to get certain things done around the house in order to prepare their homes for the coming winter. Whether that consists of making sure that your heating system is prepared for the coming months, cleaning up your landscaping, or just general housing maintenance,...

Read More
If you are looking for a New Jersey roofing contractor or exterior remodeling services in Pompton Plains, please call 973-335-6377 or complete our online request form.