Expert Exterior Repair & Remodeling Service For Port Morris Historic Homes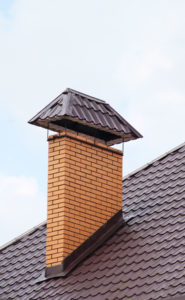 If you own a historic home in Port Morris, you need an exterior improvement contractor who is experienced with keeping the architectural style of the home intact. They should know how to repair and replace old siding or install a new roof without altering the historic value and style of the house. For all your roofing, siding, gutter, and waterproofing needs in Port Morris, you can entrust your home improvement projects to our experts at Feher Home Solutions. We are your Roofing Contractors.
Need Roof Repairs Or Replacement In Port Morris?
Our professional Port Morris roofing contractors provide roof repair, storm damage repairs, roof replacements, inspections, and more. If you are in need of a big or small roofing project, we are here to get the problems resolved. We also offer roof maintenance plans to ensure it stays in great shape every year. We have the quality and friendly attitude you expect from a small company but have been growing since 1963. You'll have straightforward, honest pricing with the utmost care of your time and budget.
Siding Installation & Repairs
Don't get stuck with a siding installer who only does vinyl siding. Work with a team who has experience in all types of siding installation in Port Morris, New Jersey. At Feher Home Solutions, you have the most options in quality siding in a wide range of styles and colors. Want that new, really cool brick veneer or faux stone siding? Want traditional wood siding or insulated vinyl? We have it and can install it for you. Let's sit down and talk about the different options and what might be right for you.
Gutters & Gutter Protection
New gutters can really make a difference for a home with sagging or missing gutters. If it's time to replace the gutters or install new ones, you'll be interested in our custom installation. We form your gutters on-site so they span the length of the roof all in one piece. Seamless gutters are the way to go if you want something that lasts. We install very reliable gutter protectors that work very well to keep the debris out. Just call and ask us about our exterior improvement services and we'll be able to answer all your questions.
Recent Articles
The Importance of New Jersey Vinyl Siding

New Jersey vinyl siding is to a house as skin is to the human body. Siding protects the house against the elements and pests. It helps prevent moisture penetration and the growth of biological contaminants such as mold, dust mites and bacteria. These 3 types of biological contaminants have been known to cause allergic, respiratory, and...

Read More
Hiring a Sussex County Roofer

There are about as many roofing contractors to choose from as there are doctors, and I suggest you take the same care in choosing your Sussex County roofing contractor as you would your doctor. While it's clear that you are going to want a roofing contractor that employees capable installers, and it's clear you will...

Read More
If you would like more information about our Berkshire Valley roofing & exterior improvement services, please call 973-335-6377 or fill out our online request form.