New Jersey Gutter Guards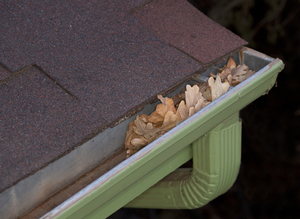 Feher Home Solutions provides property managers throughout New Jersey the opportunity to save time and money on gutter maintenance through permanent gutter protection systems. Our New Jersey gutter guards, called The "Gutter Shell" system, will make it so that you never have to invest in gutter cleaning services for your property again.
With this New Jersey gutter protection system only water is allowed through the pre-adjusted openings of the gutter guards. All debris will be blow away or washed off, meaning no more clogged gutters. For gutters left unprotected, most leaves get caught in the gutter during high winds rather than getting washed away by the rain water. This causes the gutter system to clog, and may result in anything from water damages to the roof and siding of the property to pest infestations, mold, mildew, and other troubles. Since there is no vertical openings on the Gutter Shell gutter protection system, the leaves and debris will blow straight off the New Jersey gutter guards, leaving the gutters clean and clog-free.
Gutter Shell avoids the nesting of small animals in your gutters, too, because while the opening cells in the gutter guards are big enough to allow water to flow in, they are small enough to keep small birds and squirrels away from your gutters. Unlike vinyl systems, animals cannot chew their way in to your New Jersey gutters with Gutter Shell installed by The Gutter Men, a division of Feher Home Solutions.
The two-nose system also releases hot air, which helps snow and ice melt faster. This is another benefit of having a reliable New Jersey gutter protection system installed as part of your roofing system. Not to mention, the sturdy, high quality aluminum construction assures that over the years the Gutter Shell will look as good as it does the first day.
To learn more about the New Jersey gutter protection we can provide for your property in New Jersey, call Feher Home Solutions today. We look forward to helping you cut back on gutter maintenance with this easy, cost-effective solution!
If you are looking for New Jersey Gutter Guards for your property, please call us at 973-335-6377 or fill out our online request form.