Your Professional Ralston Roofing Professionals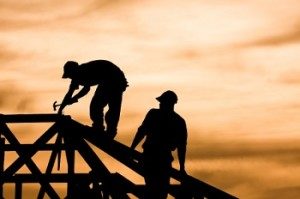 In Ralston, homeowners choose Feher Home Solutions for all their residential roofing contractor needs. We offer a full line roofing services and products that cover all types of homes and all types of roofs. Our entire team of contractors and builders are New Jersey certified and licensed in all areas of Ralston roofing. We have several years of combined industry experience and training which makes us the perfect candidate for your home. You can depend on us for fast service, work of the highest quality, and affordable rates that stay within your budget.
Dependable Roofing Repairs
At Feher Home Solutions we make roof repairs easier than ever with our step by step roof repair process. We begin with a thorough inspection of your roof in order to determine the weak and vulnerable areas. This covers every component of your roof. We provide you with an honest and accurate assessment. We then go to work to start removing the damaged areas of your roof and replace them with fresh new roofing material.
Brand New Roof Installations
Whether you're building a brand new home or need a full roof replacement we can build a roof to your exact specifications. We are qualified to build all roof types including traditional asphalt roofs, modern metal roofs, stylish tile roof, and even cutting edge flat roofing. We work work with general contractors and have built a reputation as a company who can build all types of designs and meet deadlines during the roof construction phase. Don't settle for less than the best for your Ralston home.
Other Great Services
In addition to our premier roofing installation and repair service we also offer other products and services that are designed to beautify and protect your home.
Gutters – Gutters are central to protecting your home from excess rain and standing water. We install all types of gutters and also provide you with gutter features such as gutter protection and barriers.
Gutters Protection – Gutter protection reinforces your current gutter system, by prohibiting leaves, branches, and debris from gathering in your gutters. This allows you water to flow freely, and keeps your gutter cleaning costs low.
Siding – Siding is hands down the most popular home covering product on the market today. You can choose from a wide array of options such as color, texture, and material.
Exterior Waterproofing – Protect your home from water intrustion with waterproofing solutions from Feher. We offer a comprehensive accurate inspection of your home in order to determine what actions need to be done to seal your home and keep it waterproof all year long.
Recent Articles
Roof Repairs – How to Avoid Them & When to Get Them

By now, most New Jersey homeowners realize how important it is to take proper care of their rooftop. Your home is your biggest and most vital investment. Your roofing is what helps keep your home protected from the elements, including the people and property inside. Making it a point to get your repairs addressed in...

Read More
The Importance of Getting Immediate Union County Roof Repairs

If you experience problems with your roof, it is crucial to get immediate Union County roof repairs. You can do the job yourself, but if you don't have the skills and the expertise, never try it. Not only you could worsen the problem, you could also harm yourself while doing the task. Thus, it is...

Read More
If you are looking for an experienced roofing contractor in Ralston then please call 717-354-3737 or complete our online request form.