Randolph Township Roofing Contractor & Home Improvement Specialist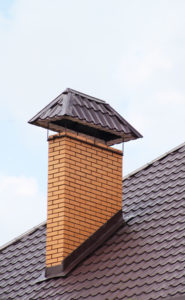 Since 1963, Feher Home Solutions has been providing quality roofing and home improvement work for local clients. It goes without saying that we have most certainly secured our spot as the local leading service provider. We have never been content with just meeting the expectations of our clients, our goal is always to exceed them.
Your house cannot really be your dream home, without taking care of these vital service needs. Our goal is to help you get the details taken care of that will offer the best improvements. This not only greatly increases the property value of your home, it ensures that you and your family will enjoy every moment while living there. Feher Home Solutions is a professional roofing contractor that wants to be your Randolph Township roofing contractor.
Randolph Township Roofers
We offer the best in top quality roofing services. It is important to us to be able to help homeowners get the best in performance and longevity, from their roofing system. This means also offering tips on how to take better care of their rooftop. Some ideas include:
Take care of your gutters. Your gutters are there to help better protect the foundation of your home. However, if neglected, they can begin to compromise the quality of your roof. So stay on top of cleaning and upkeep.
Address nearby trees. Having trees in your yard is wonderful, for a number of reasons. Allowing the branches to grow so that they effect your rooftop, is not. Trim back branches so that they do not pose a threat by destroying shingles as they grow, or damaging your roof should they fall.
Randolph Township Roof Repairs
At some point along the way, you are going to need roof repairs. At Feher Home Solutions we will address all of your repair needs in a prompt and professional manner. The better care you take of your roof, the better service you can expect to get from it.
Recent Articles
The Importance of New Jersey Vinyl Siding

New Jersey vinyl siding is to a house as skin is to the human body. Siding protects the house against the elements and pests. It helps prevent moisture penetration and the growth of biological contaminants such as mold, dust mites and bacteria. These 3 types of biological contaminants have been known to cause allergic, respiratory, and...

Read More
3 Important Fall Roofing Maintenance Tips

Now that fall is finally here, many homeowners are taking the opportunity to get certain things done around the house in order to prepare their homes for the coming winter. Whether that consists of making sure that your heating system is prepared for the coming months, cleaning up your landscaping, or just general housing maintenance,...

Read More
If you are looking for a Randolph Township roofing contractor in any of the service areas above, please call us at 973-335-6377 to speak to a Customer Service Representative or fill out our online request form.