Riverdale Roofing Contractor & Home Improvement Specialist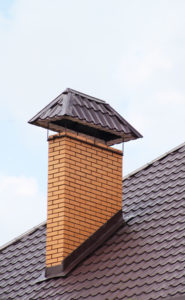 Ask around and locals will tell you, the only name that you need to know for roofing and home improvement work is Feher Home Solutions. We take this line of work seriously and it shows in the customer approval rating that we have managed to earn. Of course, having been around for over 50 years has certainly given us plenty of time to continue to maintain that impeccable reputation that we have.
The bottom line is that we are all about offering superior workmanship and customer service, for a more than reasonable price. We look forward to working with you and helping transform your current house into the home of your dreams. All of the exterior remodeling service work we offer will help to beautify and protect the place you and your loved ones call home. Feher Home Solutions is a professional roofing contractor that wants to be your Riverdale roofing contractor.
Riverdale Roofers
There are two types of roofing contractors: those who care about making money and those who care about their customers. Because we head up the latter category, we make it a point to try to teach our clients how to make better care of their roof. By doing so it means you need us out less for repairs, but we are okay with that.
Prevent ice dams. These can wreak havoc on your roof. When formed, the trapped water gets pushed under the shingles leading to all kinds of problems. Get your home well insulated to prevent ice dams, or have a professional remove them if they form.
Get your roof cleaned. You owe it to the most important feature on your home to keep it clean. Professional cleaners can remove dirt, grime and, most importantly, algae that can damage your shingles.
Riverdale Roof Repairs
When roof repair needs do crop up, you can count on Feher Home Solutions to fix them. We Offer the best long term solutions, not just short term mends. Give us a call today to find out more about what we can do for you.
Recent Articles
The Importance of Getting Immediate Union County Roof Repairs

If you experience problems with your roof, it is crucial to get immediate Union County roof repairs. You can do the job yourself, but if you don't have the skills and the expertise, never try it. Not only you could worsen the problem, you could also harm yourself while doing the task. Thus, it is...

Read More
Hiring a Sussex County Roofer

There are about as many roofing contractors to choose from as there are doctors, and I suggest you take the same care in choosing your Sussex County roofing contractor as you would your doctor. While it's clear that you are going to want a roofing contractor that employees capable installers, and it's clear you will...

Read More
If you are looking for a Riverdale roofing contractor in any of the service areas above, please call us at 973-335-6377 to speak to a Customer Service Representative or fill out our online request form.