Rockaway Roofing Contractor & Home Improvement Specialist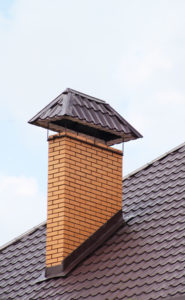 As a homeowner, one of the responsibilities that you have is to find just the right roofing and home improvement contractor to partner with. When you need this type of service work, you have to also be certain that the final results are of the best quality. This is why so many local homeowners have been calling on Feher Home Solutions, and have been since 1963.
We take this line of work seriously and have proven to be dedicated to our customers, over these past five plus decades. Our approach is to focus on not just meeting your expectations but exceeding them.
There is no reason to settle for anything less than the best. Feher Home Solutions is a professional roofing contractor that wants to be your Rockaway roofing contractor.
Rockaway Roofers
One of the reasons that we have been able to remain the local leading service provider is that we genuinely care about the well-being of our customers. That being said, it means that we offer feedback that will help our customers be able to take the best care possible of their roof. It should not be just about completing the job, it should be about building long term relationships with the customers.
Some ways you can take care of your roof:
Trim back trees. Overhanging branches pose a threat, as do limbs that can grow and tear up shingles.
Make it a point to get ice dams dealt with in a prompt and professional manner. Left ignored, they will lead to water getting up under your shingles and causing all kinds of damage.
Get it professionally cleaned, especially if you have black streaks. This is a form of algae that survives on asphalt shingles and will compromise the structural integrity of your roofing material.
Rockaway Roof Repairs
When you find yourself in need of roof repairs, you can contact the team here at Feher Home Solutions, for the best in service. The moment that you know or even suspect you need work done, give our crew a call. We look forward to working with you and providing you with the service you need.
Recent Articles
Roof Repairs – How to Avoid Them & When to Get Them

By now, most New Jersey homeowners realize how important it is to take proper care of their rooftop. Your home is your biggest and most vital investment. Your roofing is what helps keep your home protected from the elements, including the people and property inside. Making it a point to get your repairs addressed in...

Read More
The Importance of New Jersey Vinyl Siding

New Jersey vinyl siding is to a house as skin is to the human body. Siding protects the house against the elements and pests. It helps prevent moisture penetration and the growth of biological contaminants such as mold, dust mites and bacteria. These 3 types of biological contaminants have been known to cause allergic, respiratory, and...

Read More
If you are looking for a Rockaway roofing contractor in any of the service areas above, please call us at 973-335-6377 to speak to a Customer Service Representative or fill out our online request form.