Rockaway Township Roofing Contractor & Home Improvement Specialist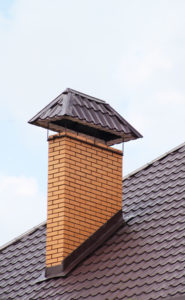 There is no reason to feel overwhelmed about trying to select a professional contractor to address your need for roofing and home improvement services. Since first launching the business in 1963, it has been clear that Feher Home Solutions is the right team for the job – your job and every job. We take great pride in the work that we do which will be apparent from the final results we deliver to you.
Too many homeowners are still under the the false impression that they have to choose between quality work and affordable work. The good news is that, by partnering with us, you will always get the best of both worlds. We offer superior workmanship for fair and reasonable pricing, so your choice should be an obvious one. Feher Home Solutions is a professional roofing contractor that wants to be your Rockaway Township roofing contractor.
Rockaway Township Roofers
One of the glaring differences that sets us apart from other contractors is that we go above and beyond for our customers. This includes making it a point to help inform them of how to take care of their roofing. We want to help you avoid repairs, whenever possible.
Some ways to do this are:
Don't ignore those black streaks. They are not just unsightly, they are destroying your shingles. This is a form of fungus that eats away at your roofing material and leads to big problems.
Take care of those ice dams. These can cause serious damage to your roof and it is important to be certain that they do not form or are dealt with in a prompt and professional manner.
Rockaway Township Roof Repairs
When the need does arise for roof repairs, Feher Home Solutions will be there for you. We will quickly get to the root of the problem and take care of it. Ultimately,we want to be able to work with each of our clients in order to make sure that you get optimal performance and maximum longevity, from your roofing system.
Recent Articles
The Importance of Getting Immediate Union County Roof Repairs

If you experience problems with your roof, it is crucial to get immediate Union County roof repairs. You can do the job yourself, but if you don't have the skills and the expertise, never try it. Not only you could worsen the problem, you could also harm yourself while doing the task. Thus, it is...

Read More
3 Important Fall Roofing Maintenance Tips

Now that fall is finally here, many homeowners are taking the opportunity to get certain things done around the house in order to prepare their homes for the coming winter. Whether that consists of making sure that your heating system is prepared for the coming months, cleaning up your landscaping, or just general housing maintenance,...

Read More
If you are looking for a Rockaway Township roofing contractor in any of the service areas above, please call us at 973-335-6377 to speak to a Customer Service Representative or fill out our online request form.