Roof Repairs – How to Avoid Them & When to Get Them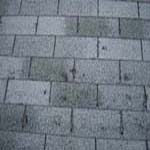 By now, most New Jersey homeowners realize how important it is to take proper care of their rooftop. Your home is your biggest and most vital investment. Your roofing is what helps keep your home protected from the elements, including the people and property inside.
Making it a point to get your repairs addressed in a timely manner is a good idea. Yet an even better approach is to make it a point to avoid having repairs in the first place, at least as much as possible. While this is not always possible, it is almost always possible to reduce the likelihood and frequency with which you face repair needs.
Bear in mind too, that dealing with repair needs as quickly as possible is the smart way to go. This enables you to avoid minor roof repairs from developing into major ones. Even more important, it lowers the risk of roof repairs turning into the need for roof replacement, long before it should be time.
Being a Diligent Homeowner
Preventing leaking roofs, avoiding the infestation of pests and just getting on a schedule for maintenance is all part of what you could stand to learn more about, as a homeowner.
There is no such thing as a small leak, when it comes to any type of roof leak. Any leak is a bad leak and should be addressed immediately. One step you can take, as an astute homeowner, is to look for damaged caulking and reapply as needed. This includes removing any damaged caulking so the new caulking has the chance to adhere properly in place.
It's always surprising to people to find out they have an infestation of rodents in their roofing. Yet, homeowners who stay alert don't have this type of nasty surprise. Stay on top of possible entryways and keep them sealed off. Do not create the ideal living and breeding grounds for pests. Know the type of pests common for your area and learn how to scare them away. Common types of pests can vary from neighborhood to neighborhood, not just state to state.
Know more about how to eradicate the pests you have, should the need arise. By no means should you attempt to make this a DIY project. You could actually make things worse. Plus, certain so-called rodents are protected by law. For instance, bats are something that must be handled via proper channels should they end up in your attic. End up harming or killing them and you could be facing hefty fines. Much better to let a trained industry expert take care of this for you.
The roof inspection is a must, yet too many homeowners treat it as an optional project. How else can you possibly know what is going on with your roof, without letting an industry expert inspect it once in a while. Ideally, twice a year plus following any serious weather events is perfect. Yes, even new roofs should be checked out. The only way to keep your new roof warranty in tact is to follow the required service guidelines, which include regular inspections.
Don't Settle for Inferior
From the roofing materials to the service work invested into it, your roof deserves nothing but the best. They go hand-in-hand.
No matter how good the roofing materials are, they will only perform as well as the work invested into installing them. Yet, no matter how skilled the installation work is, it will only work as well as the materials being installed.
On top of all of that, you cannot expect even the perfect roof to last as long as intended, if you do not invest care along the way. So let the service experts here at Feher Home Solutions provide you with the service you need, in order to get the results that you want.
We will help you get the most in optimal performance and maximum longevity, from your roofing system. Contact us now for all of your roofing installation, inspection, repair and replacement work.
If you are looking for a roofing contractor, please call us at 973-335-6377 or fill out our online request form.