Roofing Solutions in Jefferson Township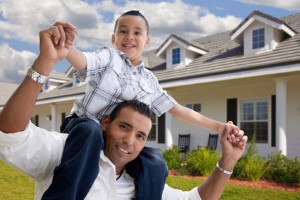 If you are homeowner in Jefferson Township or the surrounding Norther New Jersey area, then turn to Feher Home Solutions for all your exterior remodeling needs. We help homeowners, property managers, and builders with a variety of services that include waterproofing, gutters, siding, roofing, and so much more. Our Jefferson Township Roofing Contractors are committed to giving your home ultimate protection from the outside elements. So whether you're looking for inspections, routine maintenance, or need an entire roof replaced, we can help you every step of the way. We are a New Jersey licensed and certified Roofing Contractors, and we've helped hundreds of homeowners in Jefferson Township for over 50 years.
Brand New Siding Installation
One of the most protective features of your home is siding. Modern siding comes in a wide variety of colors, textures, patterns, and designs. Once you pick out the right siding for your home, we can install it. We offer three types of industry-leading siding products including vinyl siding, fiber cement siding, and hardiplank siding. A Feher Home Solutions contractor can sit down with you and give you the details of each. All of our siding is guaranteed and is built from the highest quality construction anywhere in the industry. Put a wall of defense around your home with brand new siding today!
Gutter Protection For Your Home
The most important component of your home for keeping water away is your gutter system. Gutters channel rainwater away from your property and greatly reduces standing water, flooding, and splashing which can stain your vinyl siding. We do more than install new gutters. We also provide gutter maintenance, repair, and gutter protections. We recommend adding gutter guards to your home's gutters. Guards keep leaves, branches and other debris out of your gutters and allow the water to drain smoothly with no blockage. We offer both aluminum and copper gutters.
Exterior Waterproofing
Our waterproofing products are created in order to help you transform your deck, sundeck or balcony into livable outdoor space. We offer two high quality durable products that give you ultimate protection:
Duradek – We are certified Duradek builders here in New Jersey. Duradek is a tough unique product constructed from vinyl membrane sheets that offer impenetrable waterproofing. They can be installed right over your current deck and come in a wide variety of styles and textures.
Sealoflex – Sealoflex is a coating that forms a full-bonded, immovable membrane that is used to cover roofing, masonry, plywood, and other types of hard surfaces. It creates a seal that last long time. It is wind, rain, temperature proof, and will not fade in the sunlight.
Home Improvement Solutions For Builders
We offer builders and general contractors in the Jefferson Township area efficient and accurate blueprint take-offs in both hard copy and digital format using our state of the art software, computerized satellite estimating, on site job assessment, and detailed written proposals. We also offer value engineering to help you meet your budget and streamline your project by having the option to work with one contractor for all of your exterior needs. Between our seasoned installers and field management professionals with more than 20 years of experience, our factory-certified installation practices, and our Occupational Safety and Health Administration (OSHA) approval, we will do everything possible to satisfy you with our construction and remodeling services.
We Work With Property Managers
At Feher Home Solutions we understand the challenges that property managers face every day. Between clients and homeowners it's vital to keep the property in excellent condition throughout the year in order to keep your houses marketable. We offer services that directly meet the needs of property managers. We target some of the most crucial areas such as the home's roof, protective gutters, and proper sealing around the home. This keeps the homeowners property and strong working condition and insures protection for the tenants. With our dependable work, you'll never have to worry about the condition of the home's you are managing.
Recent Articles
3 Important Fall Roofing Maintenance Tips

Now that fall is finally here, many homeowners are taking the opportunity to get certain things done around the house in order to prepare their homes for the coming winter. Whether that consists of making sure that your heating system is prepared for the coming months, cleaning up your landscaping, or just general housing maintenance,...

Read More
The Importance of Getting Immediate Union County Roof Repairs

If you experience problems with your roof, it is crucial to get immediate Union County roof repairs. You can do the job yourself, but if you don't have the skills and the expertise, never try it. Not only you could worsen the problem, you could also harm yourself while doing the task. Thus, it is...

Read More
If you are looking for a Jefferson Township Roofing Contractor then please call 973-335-6377 or complete our online request form.