The Best Roofing Contractor in Union Hill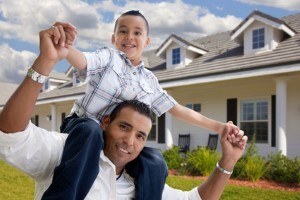 At some point during your time as a homeowner, you are going to need a Union Hill roofing contractor and home improvement specialist. The good news is that you have already found the most reputable name there is – Feher Home Solutions. We can take care of just about every service you need, from installation to replacement and everything in between.
You never want to settle for less than the best when it comes to the work that goes into your home and you certainly don't want to try to take care of any of these tasks on your own. You can rest assured that you will get the finest in quality service by working with us. We believe in going above and beyond when it comes to the service we provide and that's a belief that we have stood behind for the 50 plus years we have been in business.
There is no reason to rely on any other name to take care of these services for you. Your roof is the most important part of your home, because it protects the entire rest of your home. Now, we look forward to working with you and showing you all that our Roofing Contractor can do for you to protect your rooftop and improve your home.
Union Hill Roof Repairs
When you make the smart choice to work with a professional for all of your Union Hill Roof Repair service needs, you can feel good that you are making the right decision. Putting off getting your roof repairs and other services taken care of can end up leading to serious issues. Even a minor leak can quickly develop into the need for major repairs. We want to be able to help you keep your roofing in tact.
Vinyl Siding in Union Hill
One of the best ways to take care of the exterior of your home it with Union Hill Vinyl Siding. Whether you are having it installed, repaired or replaced we can help you with that. Not to mention, this is also a great way to improve the exterior appearance and add value to the home. Give us a call today and let's get started protecting your home from harsh elements and help keep it better insulated.
Union Hill Replacement Windows
Let's not forget the importance of quality replacement windows, too. We can help by taking out your old windows and replace them with modern, more energy efficient alternatives. This will enhance the look and help you save money on your monthly utility bills.
You can rely on the Feher Home Solutions team to take care of all of your home renovation needs, including replacing the windows. Let us show you in person how we spent the last five decades earning the flawless reputation we have. For the best in Union Hill roofing contractor and home improvement services, give us a call today.
Recent Articles
The Importance of Getting Immediate Union County Roof Repairs

If you experience problems with your roof, it is crucial to get immediate Union County roof repairs. You can do the job yourself, but if you don't have the skills and the expertise, never try it. Not only you could worsen the problem, you could also harm yourself while doing the task. Thus, it is...

Read More
3 Important Fall Roofing Maintenance Tips

Now that fall is finally here, many homeowners are taking the opportunity to get certain things done around the house in order to prepare their homes for the coming winter. Whether that consists of making sure that your heating system is prepared for the coming months, cleaning up your landscaping, or just general housing maintenance,...

Read More
If you are looking for a Union Hill Roofing Contractor then please call 973-335-6377 or complete our online request form.