Roxbury Township, NJ Roofing & Exterior Improvements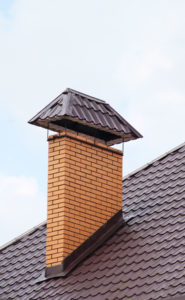 When you live in a home for some time, it sort of almost becomes an appendage of your identity. How you see your home reflects on how you see yourself. So when the roof gets old, the brick starts to deteriorate with age, and other things start falling apart, you truly want to put a little love into the house by doing some updates and upgrades.
Roofing, siding, replacement windows, gutters, and other improvements can be done by a Roxbury Township exterior remodeling contractor. But you don't want just anybody working on your house. You want someone who will treat these projects as if they were doing them for their own home.
You can count on the experienced crew at Feher Home Solutions to treat you and your home with the utmost respect. We have been helping homeowners, builders, and property managers in Roxbury Township with repairs and improvements such as roofing, siding, gutters, and exterior waterproofing since 1963. We are your Roofing Contractors.
Fiber Cement Siding Installation
Feher Home Solutions has been installing fiber cement siding for more than 20 years now. This product entered the market and became a favorite of homeowners everywhere. We find that more and more homeowners in Roxbury Township and other parts of New Jersey prefer fiber cement siding over any other. If you are interested in a durable siding that protects your home for years to come, call us for a quote. We would love to show you all the really incredible options in James Hardie fiber cement siding to instantly improve the beauty and value of your home.
Roof Repairs, Maintenance Plans & Services
Our New Jersey roofing contractors also offer roof repairs, waterproofing, wind mitigation upgrades, gutter repair, gutter installation, and siding installation. We have exceptional roof maintenance programs that are designed to ensure your roof is inspected regularly. Making those little necessary repairs along the way will ensure that the roof lasts as long as possible. Feher Home Solutions often works for condo associations, builders, commercial property managers, and residential homeowners. As full-service exterior remodeling contractors, we can help you improve your property and keep it well maintained.
Gutter Installation & Gutter Protection
If you are having your roof replaced and the gutters need replacing too, we can get it done for you. We custom roll the gutters to the building's particular measurements on-site for a custom seamless fit. Seamless gutters are the only way to go if you want a long-lasting system that works well for years to come. Install gutter protection to maintain the health of the rain guttering system and make maintenance easier.
Recent Articles
The Importance of New Jersey Vinyl Siding

New Jersey vinyl siding is to a house as skin is to the human body. Siding protects the house against the elements and pests. It helps prevent moisture penetration and the growth of biological contaminants such as mold, dust mites and bacteria. These 3 types of biological contaminants have been known to cause allergic, respiratory, and...

Read More
Hiring a Sussex County Roofer

There are about as many roofing contractors to choose from as there are doctors, and I suggest you take the same care in choosing your Sussex County roofing contractor as you would your doctor. While it's clear that you are going to want a roofing contractor that employees capable installers, and it's clear you will...

Read More
If you would like more information about our Roxbury Township roofing & exterior improvement services, please call 973-335-6377 or fill out our online request form.