Stirling, NJ Expert Exterior Remodeling & Roofing Contractors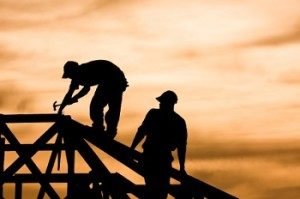 Do you own property in Stirling? If so, you may be looking for an expert roofing and siding contractor to help you get your home in shape. Repairing or replacing your roof, siding, and gutters adds value and will make your home more comfortable for you and your family.
Feher Home Solutions is here to help you with your roof, siding or gutters. We also provide exterior waterproofing service to keep your home protected from the elements of nature. You can have a beautiful, energy-efficient and near-maintenance free exterior with our services.
Our 50 years in the business gives you quality products, factory certified installation practices, full code compliance, and highly skilled craftsmanship.
Let us help you transform your Stirling house into a home you are proud of. Our Roofing Contractor at Feher Home Solutions is your Stirling roofer.
Gutter Installation, Repair & Protection in Stirling
Gutters are an integral part of helping your roof and the ground level surrounding areas stay in better condition. They are placed where they are in order to route the water away from areas where it shouldn't be flowing or standing.
If your home doesn't have gutters or they need replacing or repair, you want to be sure to have the installation or repairs done because otherwise you are leaving your roof and ground level areas unprotected from pooling water damage.
A foundation that has been subjected to pooling water problems winds up needing repair as the soil erodes from underneath. Gutters help to solve this problem. You may need to check into additional solutions as well if you already have this problem.
Gutters will effectively route rainwater away from the home so it doesn't pool or pour down on you as you enter or exit your Stirling home. Protection for the gutters will keep debris from clogging them and help you to not deal with cleaning them as often.
Roofing Repairs and Replacement in Stirling
As the sun heats your Stirling roof top, the materials expand and when night falls or the temperatures drop, the materials contract with the cooler air so overtime your shingles may come loose or need repair.
Rain works the same way on the rooftops as water does as it flows on land, it eventually wears down whatever it travels over given enough time. Eventually, shingles will crack or get worn and then the underlying materials are susceptible to further damage.
In our area of the country, we have more to contend with than just rain. With the weather we have at times in Stirling, our rooftops take a beating.
Recent Articles
The Importance of Getting Immediate Union County Roof Repairs

If you experience problems with your roof, it is crucial to get immediate Union County roof repairs. You can do the job yourself, but if you don't have the skills and the expertise, never try it. Not only you could worsen the problem, you could also harm yourself while doing the task. Thus, it is...

Read More
Hiring a Sussex County Roofer

There are about as many roofing contractors to choose from as there are doctors, and I suggest you take the same care in choosing your Sussex County roofing contractor as you would your doctor. While it's clear that you are going to want a roofing contractor that employees capable installers, and it's clear you will...

Read More
If you have questions or are interested in our Stirling, NJ Exterior Remodeling and Roofing Services, please call us at 973-335-6377 or fill out our online request form.