Your Expert Towaco, NJ Exterior Remodeling & Roofing Contractors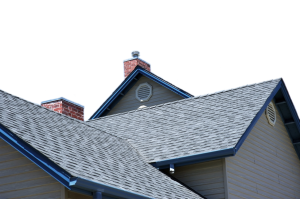 Feher Home Solutions is a local New Jersey roofing contractor who is licensed and insured. Our experts offer quality roofing, gutter, and siding service to residential property owners and managers in Towaco. We are your Towaco Roofer.
We work hard to offer personalized services that will fit your specific needs and expectations. Our passion lies in assisting our clients in creating homes that work for them. And, on a practical level we love helping them to have a sound structure they can rely on for protection.
Our more than fifty years of industry experience offers you the best outcome when repairing or remodeling the exterior of your Towaco home. Our New Jersey roofing contractors manage each project fully and ensure permitting and inspections are handled correctly. Call today to talk with one of our experts.
Expert roof repairs & replacements
Siding installation
Gutter installation
Gutter replacement
Exterior Waterproofing
Exterior Repair & Remodeling in Towaco
At Feher Home Solutions, you can count on expert siding installation and repair service in Towaco. Give us a call at the number below to learn more about all the beautiful options that help seal and protect your home. There are beautiful and durable siding products available with great warranties. You can also choose siding that allows additional siding insulation to be layered underneath.
Enhance the look of your house with siding
Increase the resale value with siding installation
Cover, seal, and waterproof old exterior with siding
Insulate and improve energy efficiency with siding
Roofing Repair & Installation in Towaco
Keeping the roof, siding, windows, gutters, and foundation in good shape is the wisest thing a homeowner can do. The home will function at its best and the resale value is protected or increased.
If you have a home in Towaco that needs roof repairs or replacement, call Feher Home Solutions. We can help you keep your home's exterior properly sealed, waterproofed, and protected from the elements of nature.
Recent Articles
3 Important Fall Roofing Maintenance Tips

Now that fall is finally here, many homeowners are taking the opportunity to get certain things done around the house in order to prepare their homes for the coming winter. Whether that consists of making sure that your heating system is prepared for the coming months, cleaning up your landscaping, or just general housing maintenance,...

Read More
The Importance of New Jersey Vinyl Siding

New Jersey vinyl siding is to a house as skin is to the human body. Siding protects the house against the elements and pests. It helps prevent moisture penetration and the growth of biological contaminants such as mold, dust mites and bacteria. These 3 types of biological contaminants have been known to cause allergic, respiratory, and...

Read More
If you need roofing, siding, or gutter service in Towaco, NJ, please call us at 973-335-6377 to speak to a Customer Service Representative or fill out our online request form.