Union Professional Roofers and Exterior Remodeling Experts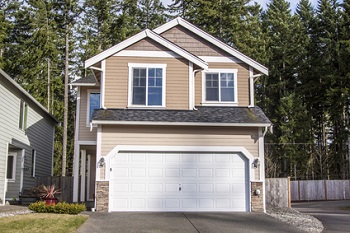 For over fifty years, the professional roofers and exterior remodeling experts at Feher Home Solutions have been exceeding Union property owners' expectations through excellent customer service and exceptional work.  We are proud to have built a reputation as the preeminent roofing and exterior remodeling service providers in Union.  Our roofing contractors will continue to uphold that reputation by giving their best effort to fulfill our extremely high standard of excellence.
When Union homeowners and business owners trust us with their properties, they can rest assured knowing that we will perform quality services.  We work with our customers every step of the way to ensure that their goals are being met.  We constantly consider your desired timeframe and budget.  By expertly managing your objectives, timeframe, and budget, we can guarantee your highest level of satisfaction.
Our roofing contractors and professional remodelers specialize in the solutions for all of your commercial and residential exterior needs.  No matter the task, we guarantee that we will get the job done right the first time.
Call us today for all of you roofing and exterior remodeling needs.  We are always happy to answer any questions you may have about how our excellent services can improve your Union property.  We can set up your appointment today. Our Roofing Contractor at Feher Home Solutions is your Union roofer.
Union Roofing Services
Our roofing contractors have the knowledge, skill, and expertise to assist you with all of your roofing needs.  We provide the full range of roofing services from installation to maintenance, repair, and replacement.  In all of our roofing projects, we guarantee that you will be completely satisfied.
If you are considering installing a roof on your Union property, our contractors can help you decide on the most functional roof in various materials.  We specialize in both sloped roofing and flat roofing.  We are proficient at installing asphalt shingles, copper, and metal roofing.
During the service life of your roof, we provide inspection and routine maintenance services to extend the life of your roof.  Our inspection services identify and repair minor problems before they develop into major issues that threaten your Union property.
Union Siding and Replacement Windows
At Feher Home Solutions, we offer a wide range of exterior remodeling services as well.  Our goal is to be able to handle all of your exterior remodeling needs so that you do not have to spend the time and money hiring multiple contractors for your Union property.
Our expert exterior remodelers are highly proficient and expertly skilled at everything from window replacements to siding installation, maintenance, and repair.  In all of our services, we apply an attention to detail to ensure the highest quality work.  We take pride in knowing that you will enjoy the benefits of our expert services for years to come.

Union, NJ
Recent Articles
Roof Repairs – How to Avoid Them & When to Get Them

By now, most New Jersey homeowners realize how important it is to take proper care of their rooftop. Your home is your biggest and most vital investment. Your roofing is what helps keep your home protected from the elements, including the people and property inside. Making it a point to get your repairs addressed in...

Read More
Hiring a Sussex County Roofer

There are about as many roofing contractors to choose from as there are doctors, and I suggest you take the same care in choosing your Sussex County roofing contractor as you would your doctor. While it's clear that you are going to want a roofing contractor that employees capable installers, and it's clear you will...

Read More
If you would like to learn more about Feher Home Solutions in Union, please call us at 973-335-6377 or fill out our online request form.