The Best East Hanover Roofing Contractor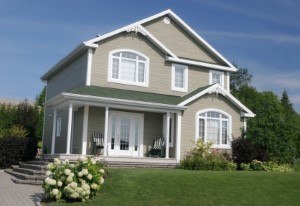 At Feher Home Solutions, we didn't get to be the number one choice for East Hanover roofing contractor and home improvement services by accident. Since 1963 we have been doing whatever it takes to take the best care possible of our customers and helping them improve the look of their home – as well an increasing the property value. Now, we look forward to working with you and making sure that you get the quality of work you need and deserve for your home.
With over 50 years of hands on experience behind us, we know what it takes to get the job done. You are going to love the results we deliver for you. Now, give us a call and let's get started.
Why take chances by working with anyone less than the best when it comes to your home? Our Roofing Contractor will show you in person how we earned the top notch reputation we have. Give us a call today and let's get started taking care of your residential renovations for you.
East Hanover Roof Repairs
Think about just how important your roofing is and how getting the East Hanover Roof Repair you need will keep it in tact. For all of your East Hanover roofing service needs, get in touch with us today. We look forward to working with you and helping you take care of the single most important element of your home. We can help you get years more out of your roofing and make sure that it performs for you the way that it should.
Vinyl Siding in East Hanover
East Hanover Vinyl Siding is for the side of your home what roofing is for the top. You need high quality siding, along with proper installation, to make sure it can protect and beautify your home. Let us take care of every aspect of this job for you, from the initial installation to the repairs to the replacement.
East Hanover Replacement Windows
Another thing you need to take care of is your windows; they impact the look of both the interior and exterior of your house. Not to mention, this is what gives you the ability to cut down your monthly utility costs and make your home more eco-friendly. Get in touch with us today so we can take care of this for you.
When it comes to your East Hanover roofing contractor and home improvement services, you can rely on us for the finest in quality workmanship and customer service. At Feher Home Solutions we take great pride in the work that we do, so get in touch with us right now and let us take care of that for you. You will lvoe the results we get for you.
Recent Articles
Hiring a Sussex County Roofer

There are about as many roofing contractors to choose from as there are doctors, and I suggest you take the same care in choosing your Sussex County roofing contractor as you would your doctor. While it's clear that you are going to want a roofing contractor that employees capable installers, and it's clear you will...

Read More
The Importance of Getting Immediate Union County Roof Repairs

If you experience problems with your roof, it is crucial to get immediate Union County roof repairs. You can do the job yourself, but if you don't have the skills and the expertise, never try it. Not only you could worsen the problem, you could also harm yourself while doing the task. Thus, it is...

Read More
If you are looking for a East Hanover Roofing Contractor then please call 973-335-6377 or complete our online request form.