Washington Valley Roofing Contractor & Home Improvement Specialists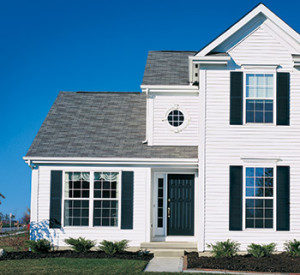 Feher Home Solutions is the number one service provider, when it comes to roofing and home improvement services. For over five decades now, we have been taking care of local customers. We don't just aim to meet your expectations, our goal is always to exceed them.
You home is your number one priority and we understand how important it is to you. It is not just about making it look its best, it is about helping ensure that it is in tip top shape. This includes taking care of bigger tasks that are not meant to be DIY projects.
The work that we do will leave you with results that will look amazing, but also withstand the tests of time. We take this line of work seriously and it shows in the results that we are able to deliver for each client. Call us now to find out what we can do for you. Our Roofing Contractor at Feher Home Solutions is your Washington Valley roofer.
Washington Valley Roof Repairs
Your roof is what protects your home from the elements so it has the be in tact. If you are in need of repairs and have neglected to get them taken care of, in a timely fashion, you are putting your roof at risk. You cannot expect your roof to function the way that it is supposed to, while being in need of repairs.
Quality repairs also help prevent the need for premature replacement. Some common reasons for repairs include:
Natural aging – The average asphalt shingle roof can last approximately 20 years, with care and maintenance. So make sure that you get the repair work you need along the way, in order to maximize those years.
Trees – Growing tree branches or falling tree limbs pose major threats to your roof. Don't let these cause damage and then ignore the need for repair.
Washington Valley Vinyl Siding
We are also able to provide you with the vinyl siding work that you need done. This includes installation, repairs and replacement.
Like your roof, your siding helps act as an exterior barrier safeguarding your home from the elements. So make sure that it is in tact and in tip top shape.
Washington Valley Replacement Windows
Thinking about getting replacement windows to improve the look of your home? Then you will also be glad to know that this will also help with things like security, protection from UV rays and better energy efficiency.
Feher Home Solutions is the only name that you need to know for this type of home improvement work. Get in touch with us now to start getting the work that you need done.
Recent Articles
Hiring a Sussex County Roofer

There are about as many roofing contractors to choose from as there are doctors, and I suggest you take the same care in choosing your Sussex County roofing contractor as you would your doctor. While it's clear that you are going to want a roofing contractor that employees capable installers, and it's clear you will...

Read More
Roof Repairs – How to Avoid Them & When to Get Them

By now, most New Jersey homeowners realize how important it is to take proper care of their rooftop. Your home is your biggest and most vital investment. Your roofing is what helps keep your home protected from the elements, including the people and property inside. Making it a point to get your repairs addressed in...

Read More
If you are looking for a Washington Valley roofing contractor, please call us at 973-335-6377 or fill out our online request form.