Professional White Meadow Lake Roofing Contractors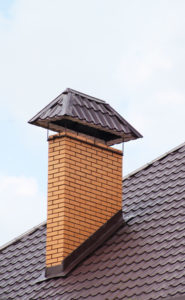 When you are looking for the White Meadow Lake area's most experienced roofing and remodeling contractor, you have come to the right place. Here at Feher Home Solutions, we have been providing homeowners with the high quality roofing and home remodeling services they need, right when they need them most, for over fifty years, and we have no intention of slowing down anytime soon. As one of the most experienced names in roofing and home remodeling in the White Meadow Lake area, our team of professionals know what it takes to get the job done, and get it done right, no matter how simple or complex it might be. When you make the call to our team of experts, you can always count on the fact that you are going to receive the help of a team that is dedicated to ensuring your project is done to the highest standard of quality, and helps to improve the overall function, safety, and appearance of your home. When it comes to your home's roofing and remodeling needs, we believe that you should never have to settle for anything less than the best, and when you make the call to our team of experts at Feher Home Solutions, you never will.
Here at Feher Home Solutions, each and every one of our skilled professionals are fully licensed and carry all of the proper insurance to help give you peace of mind in knowing that you are dealing with a team of professionals who take this line of work seriously. We make it our mission to put customer satisfaction first and foremost in every job we are called on to perform, so you can rest easy knowing that no matter how complicated your project might be, our team of professionals won't rest until it is completed to the highest standard of quality. If you have any questions about our full line of high quality roofing and home remodeling services, or if you would like to schedule an appointment for consultation with one of our specialists, give us a call today. Our team of experts are always standing by and would be more than happy to assist you in any way we can.
Roofing Repair & Installation In White Meadow Lake
Your roof is easily the most important surface on your entire home. It forms the first line of defense for your home against the elements, and if there are any gaps in that protection, it could spell disaster for entire home. It is important to make sure that anytime your home's roof suffers damage of any kind, you have team of professionals come out to repair or replace the damaged sections right away. Here at Feher Home Solutions, our team of professional roofing contractors have the skill and experience to provide you with the effective and efficient repairs you need to restore your home to its original quality condition. With our help, you can ensure that your home's roof is always looking its best and providing the rest of your home with the maximum amount of protection. This is one of the best ways to protect your home from damage and to make sure the value of your home stays high.
Exterior Repair & Remodeling In White Meadow Lake
Whether you are looking to repair old damage, or just to change things up a bit, a remodeling project can give you exactly what you're looking for. Not only can a successful remodeling project help you enhance the overall appearance of your home, but it can also help you to customize its function more to your specific tastes and desires. If you have a project in mind, or you are still looking for a little bit of inspiration, give our team of remodeling pros here at Feher Home Solutions a call today. Our team of experts will work with you directly to help you find the perfect new remodeling options to help you transform the look and feel of your home into something you and your family are sure to love for many years to come.
Recent Articles
The Importance of Getting Immediate Union County Roof Repairs

If you experience problems with your roof, it is crucial to get immediate Union County roof repairs. You can do the job yourself, but if you don't have the skills and the expertise, never try it. Not only you could worsen the problem, you could also harm yourself while doing the task. Thus, it is...

Read More
Roof Repairs – How to Avoid Them & When to Get Them

By now, most New Jersey homeowners realize how important it is to take proper care of their rooftop. Your home is your biggest and most vital investment. Your roofing is what helps keep your home protected from the elements, including the people and property inside. Making it a point to get your repairs addressed in...

Read More
If you are looking for a professional roofing contractor in White Meadow Lake, give us a call today at 973-335-6377 or fill out our online request form.